Universals Volcano Bay Overview
Orlando's newest water park certainly makes a statement with a 200ft tall erupting volcano as its centrepiece. The water park feels far larger than it's mere 27 acres would suggest. Genius design, virtual queueing and a never ending supply of water based thrills, whats not to love?!
Volcano Bay Park Directions
Address:
6000 Universal Boulevard
Orlando
FL
32819
GPS Coordinates:
Volcano Bay Park Statistics
Park Size: 27 Acres
Demographic: Everyone!
Annual Visitor Numbers: 1.81m (2019)
Average daily Visitor Count: 5,600
Good To Know
Tucked away on the last tiny parcel of empty land on the existing Universal lot you cannot drive directly to the park. You must park in the parking garage just like you would if you were visiting the main parks. Volcano bay is a 10 minute free shuttle ride away.  Expect queues to be long first thing in the morning.
Universals Volcano Bay Gallery
Universals Volcano Bay Park Map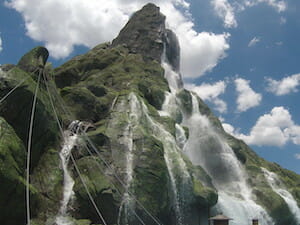 The Volcano
Krakatau is the centrepiece and icon of the park. Use it as a refreshing cut through where there is also a surprise for anyone brave enough to enter.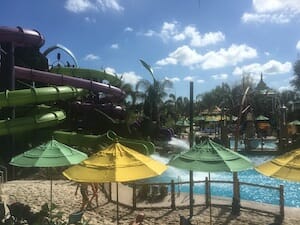 River Village
The furthest area from the entrance, River Village is home to several top attractions, a children's water play area and lots of seating.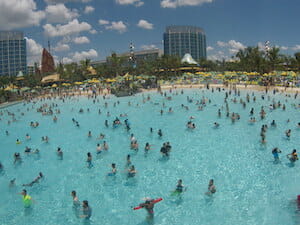 Wave Village
Your entrance to a watery wonderland. Wave Village has all the usual amenities as well as the massive beach area and plenty of seating.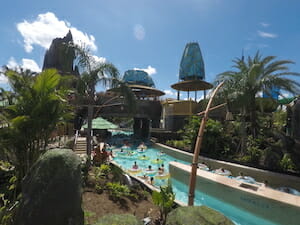 Rainforest Village
Keep left as you enter and you will find Rainforest Village ticked behind Krakatau. This is where you will find most, but not all of the slides.