Car hire provides convenience at a cost. Public transport and transfer services are cheaper but more time consuming.Your situation will ultimately determine your preferred transport method.
This page explains your options and details some unthought of costs, such as theme park parking charges, while using a hire care to get around Orlando attractions.
Orlando's International Airports Explained
Orlando now encompasses 3 different international airports. Which one you fly into depends on the airline you choose to fly with.
Orlando International is the closest, Orlando Sanford is used by TUI until summer 2022 when operations will switch to Orlando Melbourne International for its proximity to Port Canaveral.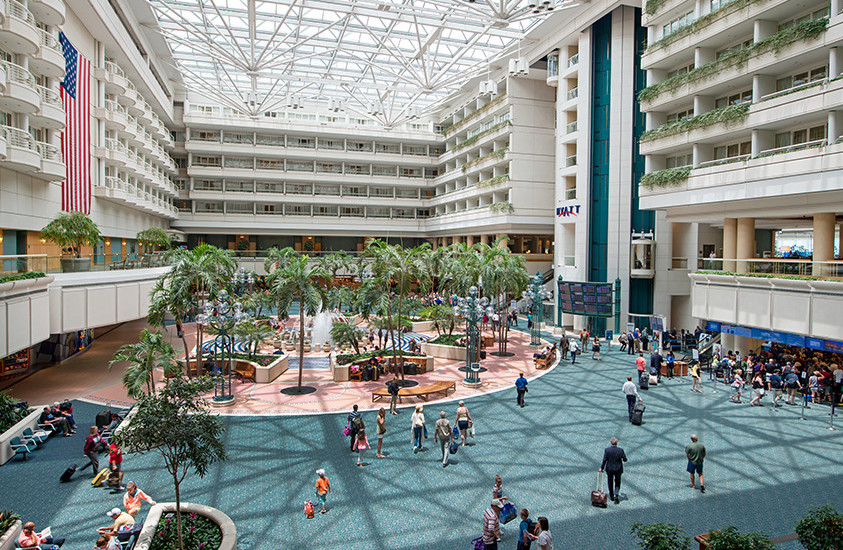 Orlando International Airport (MCO)
The closest airport to Disney and Universal and one of the busiest airports in the US. You are 15-45 minutes from your hotel depending on where you stay.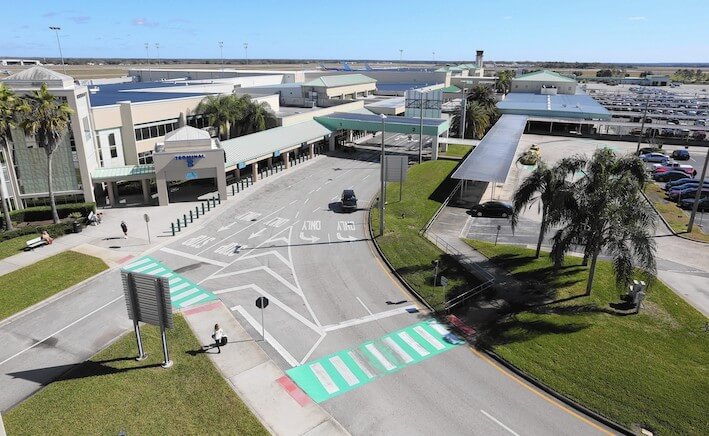 Orlando Sanford International (SFB)
An old military airport, Sanford's popularity with British airlines has been diminishing due to its location 1 hour north of Orlando.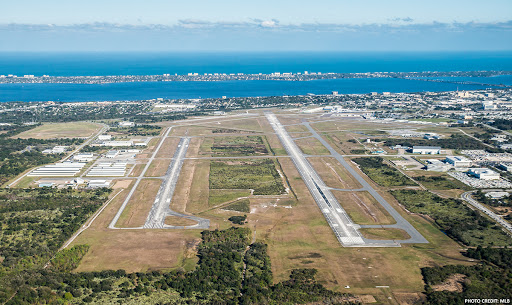 Orlando Melbourne International (MLB)
Melbourne is a little further than Sanford from Orlando to the southeast but it's convenient for cruises from Port Canaveral.
Car hire is especially convenient for young families who may not want to spend all day in the parks and have a lot of toddler related items to take. Space on free theme park transport is limited and they are crowded at opening and closing times.
A car keeps your plans flexible and makes for a great nap stop for younger ones who may have had enough come lunch time.
Convenience does come at a cost. The sometimes surprising cost of car hire is the daily cost of parking your car at the theme parks and your hotel. No matter if you stay 'on-resort' or 'off-site', theme parks will charge you to park your car.
If you would prefer not to use a car please see my dedicated page to getting around Orlando without a car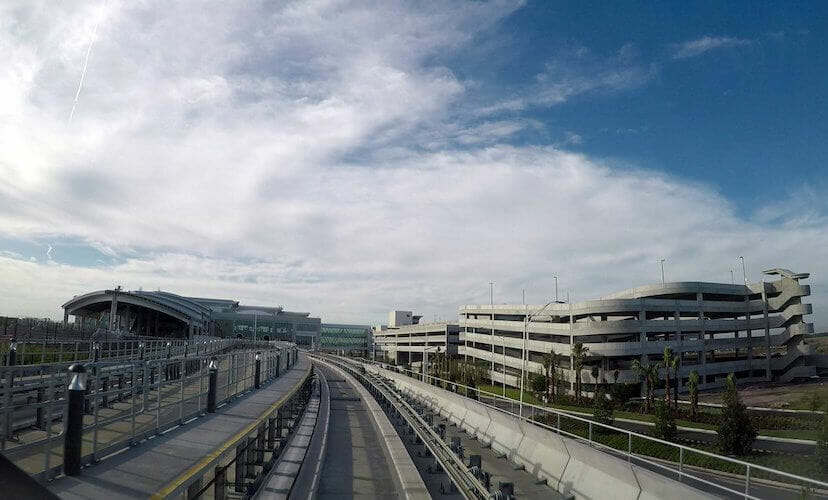 Pick Up Your Car
If you booked a package holiday your car hire cost may be included. All relevant car hire desks are outside the arrivals hall. You may need to get a short transfer to pick up the car. Remember insurance isn't usually included in the base cost.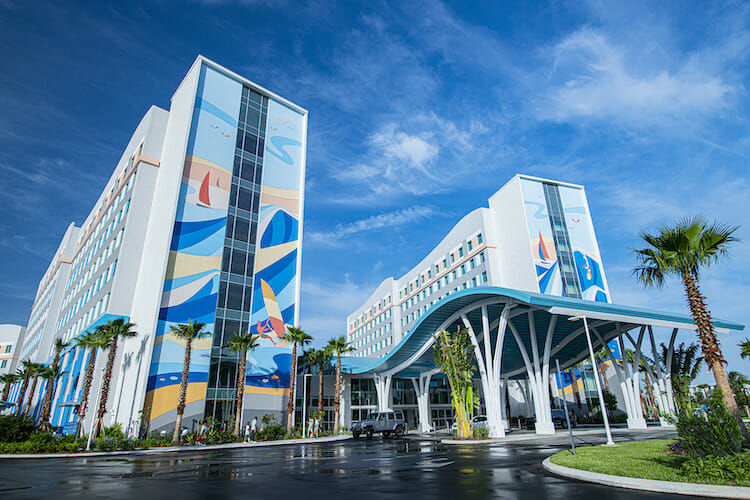 Drive To Your Hotel
Everyone loaded then head to your hotel.  Orlando International airport is 15 minutes from International Drive and Universal Orlando Resort. Disney and Kissimmee are 25-45 minutes drive. Other Orlando airports are 1 hour or more from Orlando.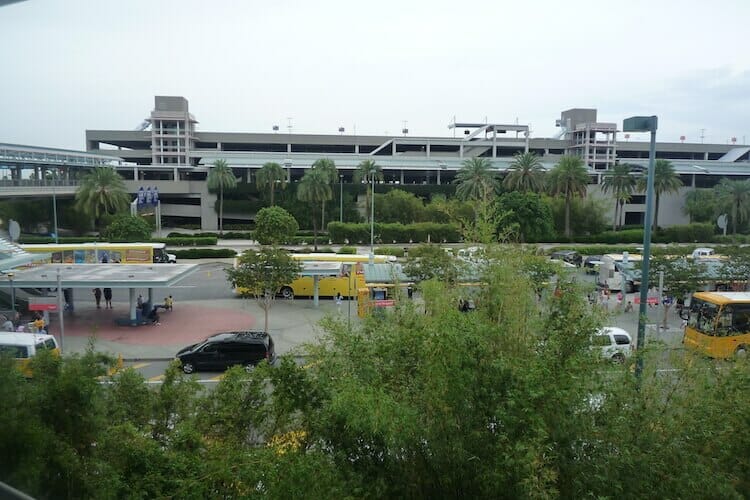 Drive To The Parks!
Every park in Orlando has a substantial car park that is well signposted. On busy days at Disney, Seaworld and Busch Gardens you can grab a free tram to get to the entrance. Remember which area you parked and don't forget about the cost of daily parking!
Orlando Area Maps
Get a head start on your driving with these free maps courtesy of the Orlando Tourism Bureau

Orlando Area
An overview of the whole area so you can see how Lake Buena Vista, International Drive and Kissimmee relate to each other

International Drive Area
The main tourism corridor for Orlando, International Drive has many attractions trying to temp you from the main parks

Lake Buena Vista
A simplified map for Disney World which sits within Lake Buena Vista. Please see the link below for Disney transport options
Orlando Theme Park Parking Charges
To help you budget these are the advertised daily parking rates for standard sized cars for Orlando's theme parks. Prices correct at the start of 2021 but are subject to change at any time.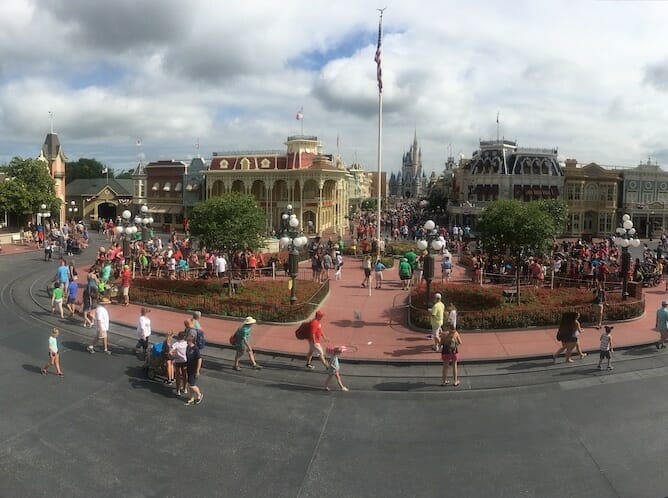 Walt Disney World Resort
$25
Water parks are free, no direct Disney Transport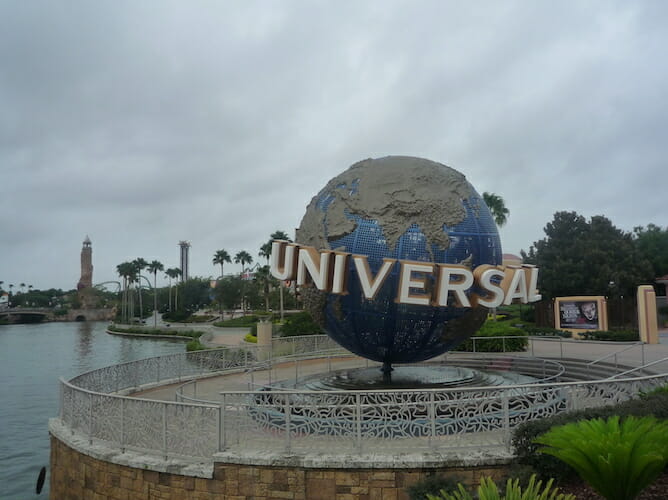 Universal Orlando Resort
$26
But parking is free after 6pm if no events are on!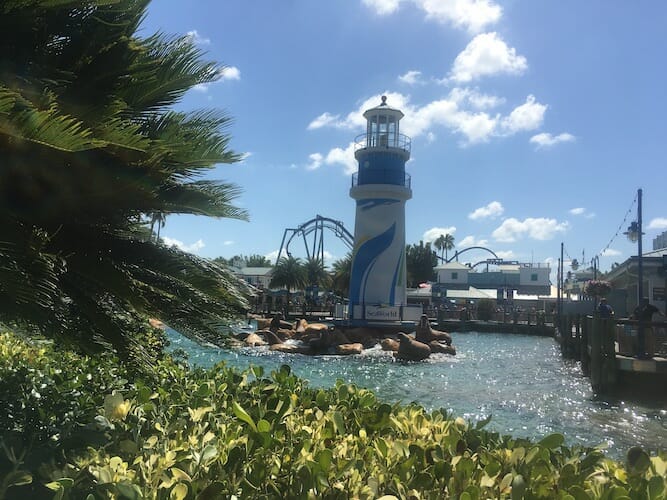 Seaworld Orlando
$20
UK tickets get daily parking for free!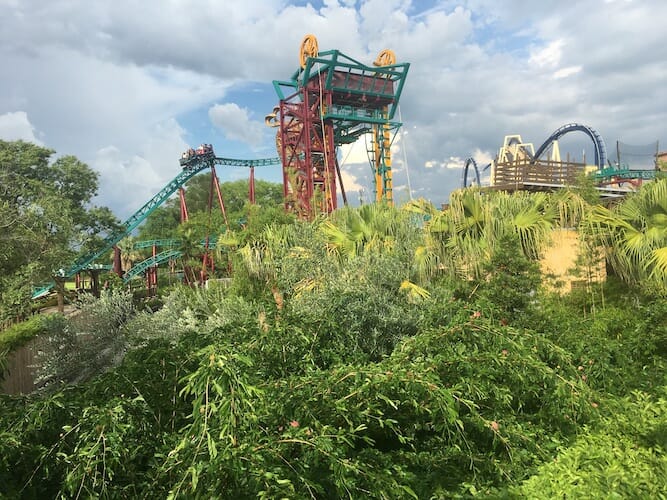 Busch Gardens Tampa
$20
Also free parking for UK ticket holders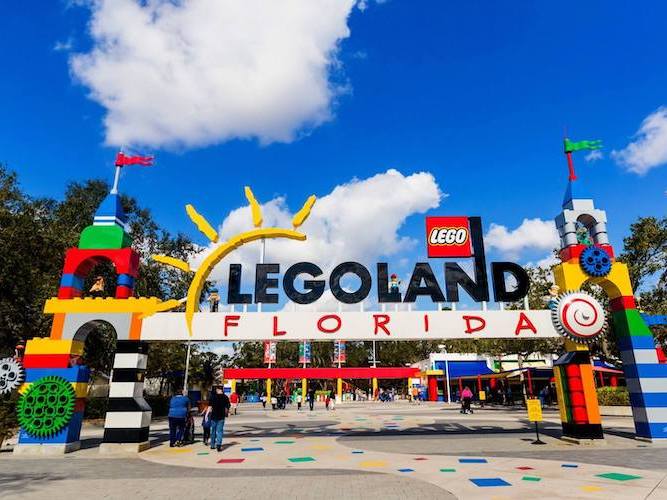 Legoland Florida Resort
$19
1 hour south of Disney in Cypress Grove
Disney World Resort Hotels Parking Charges
Starting January 2020 Disney Resort Hotels now charge UK guests an overnight parking charge. This brings their policy in line for all guests staying on-resort after the change happened for US ticket holders in 2019. 
The cumulative cost of overnight parking will be added to your bill on check out at the nightly rates listed below. This list is meant as a budgeting tool only and prices can be changed at any time. An up to date list can be found on the Parking FAQ page of the Walt Disney World Website.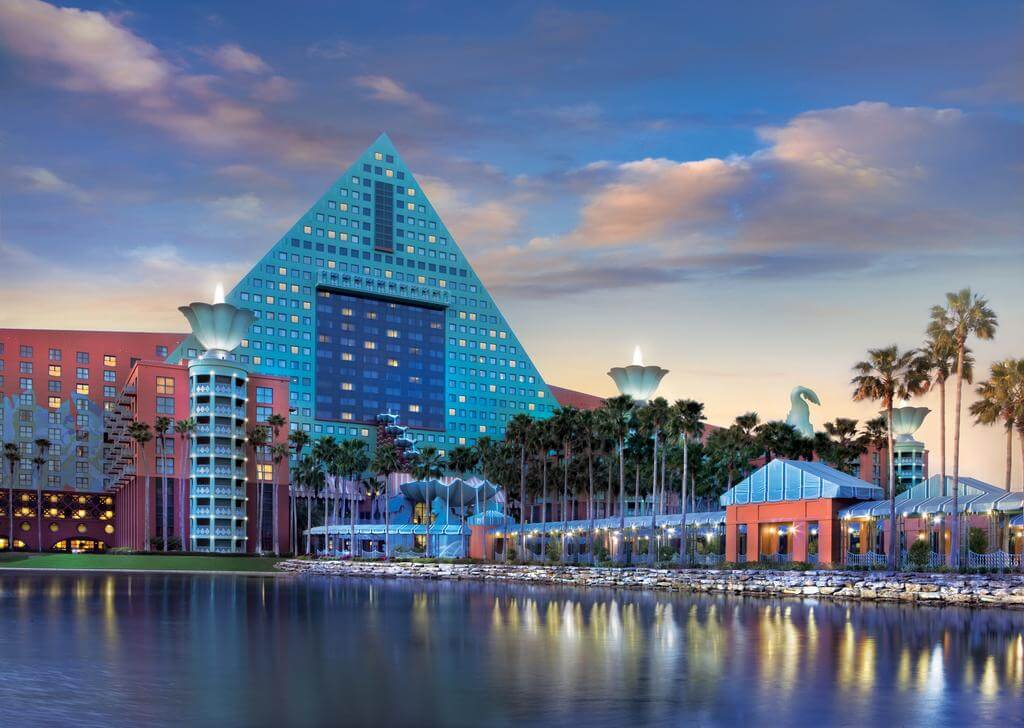 All-Star Movies
All-Star Music
All-Star Sports
All-Star Animation
Art Of Animation
Pop Century
Campsites At Fort Wilderness
Caribbean Beach
Coronado Springs
Port Orleans – French Quarter
Port Orleans – Riverside
Cabins At Fort Wilderness
Animal Kingdom Lodge
Beach Club Resort
Boardwalk Inn
Contemporary Resort
Grand Floridian Resort & Spa
Polynesian Village Resort
Wilderness Lodge
Yacht Club Resort
Bay Lake Tower @ Contemporary Resort
Boulder Ridge & Cooper Creek @ Wilderness Lodge
Animal Kingdom Villas – Jambo House & Kidani Village
Beach Club Villas
Boardwalk Villas
Old Key West Resort
Polynesian Villas & Bungalows
Riviera Resort
Saratoga Springs Resort & Spa
Villas @ Grand Floridian Resort
Universal Orlando Resort Hotels Parking Charges
Like Disney, the cost of overnight parking in Universal Resort properties depends on the band of the hotel you stay in.
With the opening of the Endless Summer Resorts off property on International Drive, Universal now has 4 bands of hotels just like Disney.
Unlike Disney, Universal doesn't seem to have an official answer to their parking charges on their website. These are the latest charges I could find for 2020.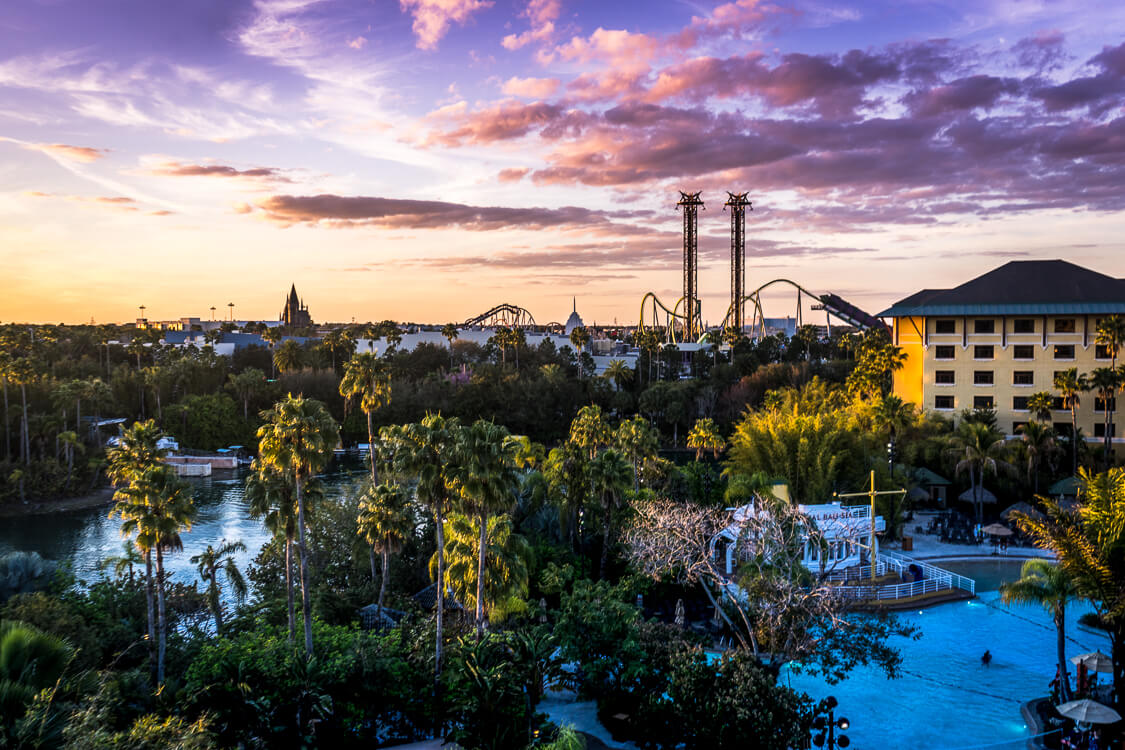 Surfside Inn & Suites
Dockside Inn & Suites
Universal's Cabana Bay Beach
Universal's Aventura Hotel
Loews Portofino Bay
Hard Rock Hotel
Loews Royal Pacific
Plan your perfect Orlando holiday
My 50+ page planning guide is packed full of information, tips and tools to help first time visitors to Orlando plan their perfect holiday.